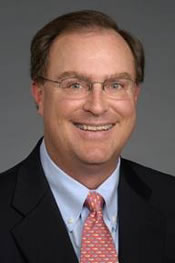 Instructor
FM Real Estate School
1000 St. Albans Drive Ste 400
Raleigh, NC 27609
Experience
A Winston Salem, NC native, Thad has been teaching at Wake Forest University's School of Business as an Adjunct Professor for over 15 years. Thad has practiced real estate in NC since 1978 and has experience in both residential and commercial real estate as well as real estate development and property management.
Thad has an entrepreneurial, family held business background manly focused in strategic management, sales and marketing.
He holds a Business Administration degree from Lenoir Rhyne University and is currently enrolled in a Master of International Business degree at UNCG.
He operates Lewallen Management, LLC which consults in the Real Estate and assists persons with their daily money management needs. He is a member of the Association of Daily Money Managers and is a mentor with Forsyth Technical Community College's Small Business Center where he consults with small entrepreneurial startup businesses.
Thad spends most of his free time in the outdoors, hunting, fishing, and competing in AKC Hunt Tests with his Labrador Retriever.