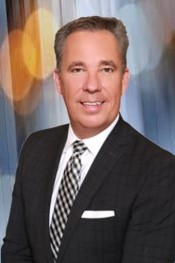 Director of FM Center for Real Estate Studies, Vice President/Sales Manager
FM Real Estate School
1903 High House Rd.
Cary, NC 27519
Direct Line: (919) 469-6301
Experience
Scott grew up in Atlanta, Georgia but moved to North Carolina while attending Appalachian State University. He has a Bachelor's degree in Music.
Prior to real estate, Scott worked for BB&T on the Mergers and Acquisitions team responsible for training employees on systems and products.
Scott is consistently recognized by the North Carolina Real Estate Commission for his students outstanding exam performance on the state exam.
In addition to teaching classes for the Fonville Moriey School of Real Estate, Scott serves as a Coach in Fonville Morisey's new agent Launch program.
Licensed by the North Carolina Real Estate Commission to teach Broker Pre-licensing, Broker Post-licensing, and Continuing Education classes.
Career Achievements and Professional Designations
Scott began his real estate career as an agent with Fonville Morisey. During his many years in the business, he has served as a Training Manager, Instructor, Broker-in-Charge, and Director of Training.
Board of Realtors
Member of Raleigh Regional Association of Realtors
Member of North Carolina Association of Realtors
Member of National Association of Realtors